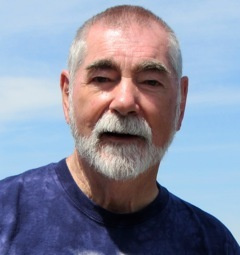 A.R.E. Mid-South Area Team
presents
Life Without Limitations:
The Amazing Power of Thought
featuring
Unity Church of Practical Christianity
9228 Walnut Grove Road - Cordova, Tennessee
Discounts for Early Bird Registration Before 6pm on May 16, 2019
In Him there are no limitations. One only limits self by doubt or fear. (Edgar Cayce Reading 2574-1)
The Cayce readings tell us that "thoughts are things" and that means our thoughts themselves are energetic. They become physical after we have given them a certain amount of energy, but they are immediately "real." Our thoughts create our bodies continually and they create all of our experiences.
Our bodies and all of physical reality are really just thought-forms, which means anything that appears to be physically solid, and unchangeable is really energy, vibration, and spirit. What does this have to do with limitations? Because thoughts are things, anything we can think of, imagine, and give sufficient energy to can become real in our lives. We truly have NO limitations!
In this Workshop you will discover:
- The secret of what you can do with thought power to create MORE miracles in your life
- How our Divine creation has given us the potential to be extraordinarily powerful beings
- What it is that keeps us from manifesting our unlimited selves
- Tools and experiences that can help you accept the deep truth of who you really are
Bob is a spiritual counselor, teacher, and writer, who has been active in the A.R.E. since 1975. A popular A.R.E. speaker and workshop leader in Northern California, over the past 30 years he has given presentations throughout the country, including at A.R.E. Headquarters. He is a dream expert, conducts past life workshops, and is able to speak on a wide range of spiritual topics.
Bob is also a member of the Triangle A.R.E. Area Team in North Carolina as well as serving on the Core Team for the A.R.E. Southeast Region as Editor of the regional newsletter Southern Lights. He has published an A.R.E. Press book on the mind-body connection, written dozens of articles on various spiritual topics, including several for the A.R.E. Venture Inward Magazine, and has appeared on radio and TV programs. Bob is well known for his humor and mischievous sense of fun, his depth of knowledge, and for his ability to apply the spiritual principles in the Cayce readings within his own life.
Discounts for Early Bird Registration Before 6pm on May 16, 2019
For Online Registration
by check or credit card
click the Register navigation button on the left
Or
click on the link below
Or register by telephone:
901-212-6099 or (rbartorski@uthsc.edu)
$45 before 6pm May 16 - $65 after 6pm May 16
Check-in begins at 8:30am
Program is from 9:30am to 4:30pm
Lunch can be ordered at check-in
Light refreshments at breaks
For more information contact Registrar, Rosemary Batorski
DIRECTIONS: Cordova, Tennessee (Memphis Suburb): Located in eastern Shelby County take I-40 exiting at Germantown Parkway South. Continue for several miles turning east at Walnut Grove Rd. and continuing for 2 miles. When the road transforms into 2 lanes first left turn is the Unity driveway.
JOIN, RENEW OR GIFT A MEMBERSHIP TO A.R.E.
WHEN REGISTERING BEFORE DISCOUNT DEADLINE
& RECEIVE DISCOUNT ON A.R.E. PRESS BOOKS
(click on the link below)
---
---
48th Annual A.R.E. Mid-South Retreat
Montgomery Bell State Park, Burns, TN
Edgar Cayce's Wisdom & The Four Directions of the Medicine Wheel: Sharing the Shaman's Path to Transformation
Register ONLINE after July 15, 2019 at carememphis.org
Or Register through Greta Heru
gheru19@hotmail.com or 901-206-6289
---
---
Local A Search for GOD
(ASFG) Spiritual Growth Study Groups
Groups normally meet for 2 hours weekly at the home of one of the members. In each meeting they read & discuss the ASFG material, report their application experiences, share dreams, and meditate together. Many groups stay together for decades providing each other with valuable mutual support and long lasting friendships.
The ASFG material was written to be helpful to individuals from all walks of life, all religious beliefs, and all backgrounds. Though this supportive small group environment you can form a personal relationship with the Divine with yourself and within your fellow man. Together, as part of a group, you can study and work with meditation, dreams, intuition, and universal laws. You can learn how you can be a "light to the waiting world," develop better communication with the Divine, improve cooperation with all aspects of your inner self, and discover more meaning and purpose in your life.
Seven Active A Search for for GOD Study Groups in Memphis Metro Area.
U of M Area (Highland & Walnut Grove)
And there is also a group in
Glad Helpers Prayer Healing Group 1st & 3rd Mondays 5-7pm
(St. Luke Methodist on Highland Ave.)
Currently Expanding in the
Middle Tennessee, Arkansas
Memphis & Mid-South Areas!
please contact Lora Little
---
DON'T MISS IMPORTANT UPDATES!
Watch your email for updates & more info! Not on our email list? Click here to add your email address! http://www.carememphis.org/add-my-name.html
---
---
If you would like to receive our Area Newsletter
announcing local A.R.E. Events
Please contact Lora Little at
---
Want to Exchange Links?
If your web site is affiliated with A.R.E., an A.R.E. SFG Study Group, A.R.E. Area Team or group recognized by the A.R.E. and would like to exchange links with our web site please contact us at pammartello@me.com.
---
• Tap in to your psi abilities by giving a reading on a photo for another person, pr
• Learn to use psychic protection and clearing to protect yourself from becoming a "psychic sponge"
• Discover ways to avoid burnout, stay grounded, and respect ethics and boundaries by fully developing your gifts, you can improve the way you live your life. With warmth, humor, and down-to-earth guidance, Echo will help make your journey to psychic awareness fun, inspiring, meaningful, and applicable to your daily life. This course's activities will enable you to interpret what you see and coach you to better define, understand, and practice your own unique gifts.
For this experiential training, you must bring two photos of someone close to you (one could be of yourself) each in an envelope so that the picture is not visible AND one piece of jewelry of someone close to you or your own jewelry.
Don't miss this special opportunity to train with respected psychic medium Echo Bodine!
A favorite presenter at A.R.E. Headquarters in Virginia Beach, she will help guide you to new levels of awareness and give you tools and exercises to prompt a new breakthrough experience. The Edgar Cayce readings tell us that we are intuitive by nature and that we can develop ourpsychic abilities to a high level. But it isn't enough just to become more psychic for its own sake—we need to put our abilities into practical use in our daily lives before these gifts take on rea
In this full-day program, you will:
• Understand the difference between psychic abilities and intuit
• Learn problem-solving or healing to a current situation, and find your natural way to fully integrate your spiritual gifts into your daily life
• Experience the process of reading an individual by using psychometry and other techniques for "tuning in"
River Lights Newsletter
To Be Added to Our Area Newsletter Announcing A.R.E. Events
Please Email List Please Email Your I
• Tap in to your psi abilities by giving a reading on a photo for another person, prov
---